Boost your Inventory
Performance
Make sure your audience receives high-quality ads and enhances ad visualization via direct and programmatic buying.
Exclusive and
high-quality demand

Kivi algorithm uses data from each interaction to optimize media buying & suggest new placements & similar pubs.
Kivi AI scores every video according to engagement, contextual relevance & user data.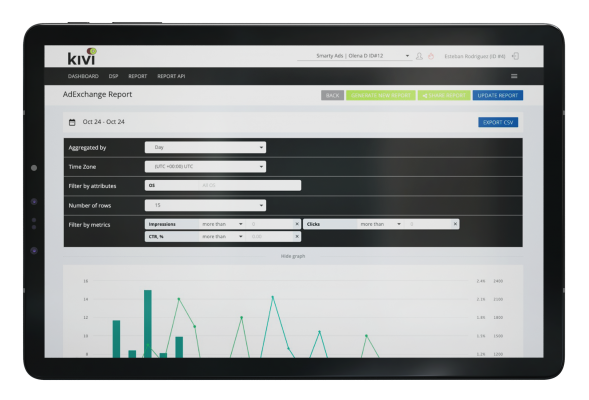 We offer an immediate connection, in simple steps. 
Our operations team will assist you in the process.
Combining technology with knowledge to provide metrics that help achieve your revenue goals in a sustainable way.
The continuous optimisation of our technology and the work of our specialists guarantee the efficiency of our connections.
• Brand-safe
• 100% Transparent
• MOAT, IAS, DV tracking
support
• GDPR & CCPA & LGPD compliant

• 100% compliant with
ads.txt & sellers.json